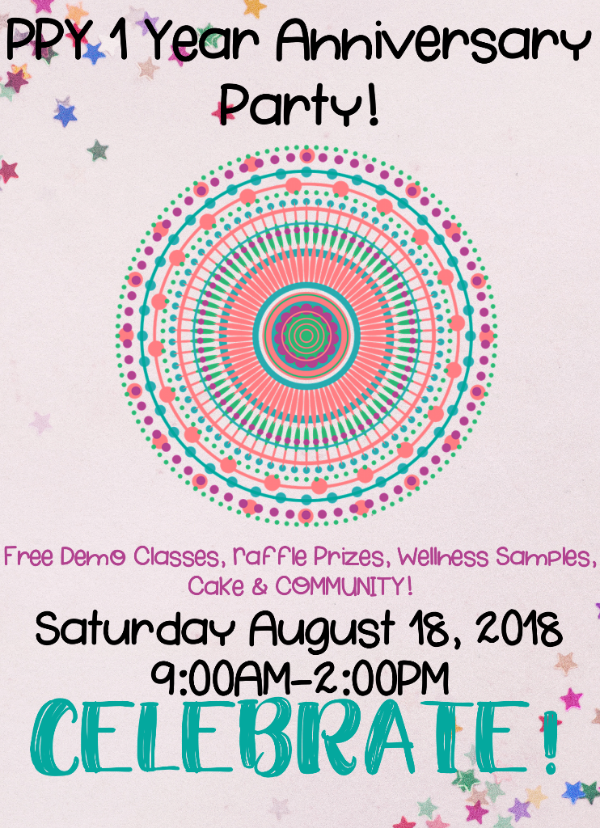 FREE DEMO CLASSES ALL DAY! ENJOY WELLNESS SAMPLES AND CONNECT WITH COMMUNITY IN BETWEEN CLASSES IN OUR TRIBE LOUNGE!
9am- Power Flow with Laura
9:45am- Power + Tone with Sherry
10:30am- Slow Stretch with Mary Kay
11:15am Intro Power Flow with Shay
12pm CAKE AND COMMUNITY!!!
12:15pm Slow Power Flow with Lara
1pm Advanced Power Flow with Emily
1:45pm Stretch + Restore with Amy

Preregistration preferred, not required! Bring your OMies and stay for the whole day!

I'm an instructor, and I'm interested in hosting an event or workshop at PPY!