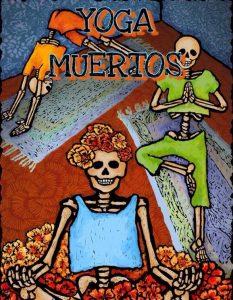 YOGA MUERTOS
7:30pm-9pm Friday, November 2, 2018

Join the PPY Tribe for a yoga practice in celebration of Día de los Muertos. We will start and end the all-levels, 75 minute, hot power practice in corpse pose. This fun flow will awaken your own spirit while honoring those who have left the Earth. Bring any items you wish to the PPY alter and wear your sugar scull costumes and face paint!
$15 or free for members
Sign up
HERE!

I'm an instructor, and I'm interested in hosting an event or workshop at PPY!