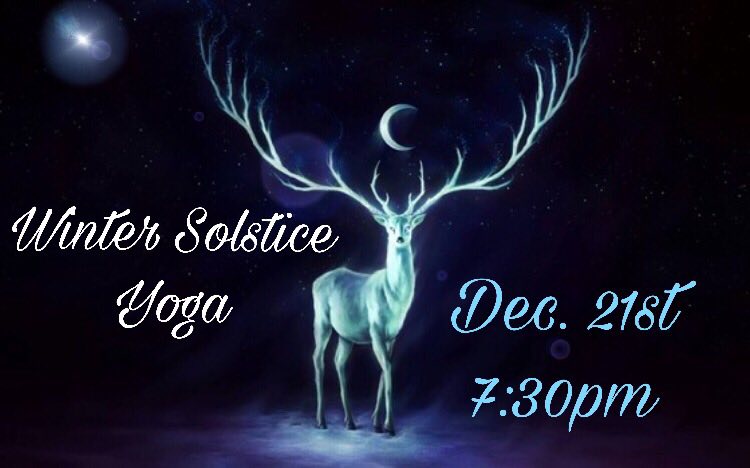 WINTER SOLSTICE YOGA

7:30Pm - 9:00PM Friday, December 21st
Spend an evening escaping the holiday stress and celebrating the winter solstice. Studio founder, Sherry Lankford, will lead this warm, candlelit practice which will start with a slow flow to light your bodies' inner fire and then move toward a classical hatha practice designed to open the bodies' channels and unblock energy flow. We will close the practice with some restful and restorative poses to leave you feeling renewed for the return of the light. Stay after and enjoy hot cider and community with the PPY tribe.
Members come free or $15 for non-members.
Sign up HERE!

I'm an instructor, and I'm interested in hosting an event or workshop at PPY!